We are proud to offer our McElvain family's selection of weathervanes

.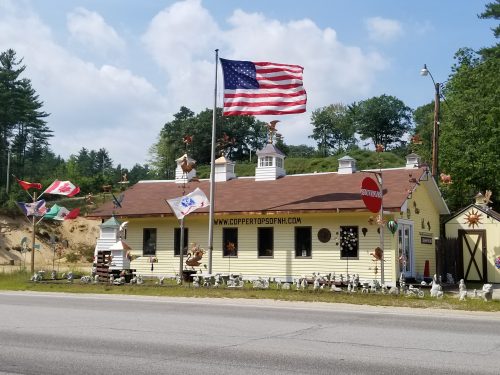 We are open during the holiday season 10am to 5pm Saturday and Sunday

If you need to meet us outside of these hours just let us know!

We are located in the beautiful White Mountains of New Hampshire.  If you haven't been to our store, we welcome you to shop on our website.
We are proudly part of the McElvain family of Coppersmiths.  We have over 85 years experience in weathervanes and cupolas collectively.
We strive for excellent service and we are here to answer all of your weathervane and cupola questions.

Our handcrafted made in Maine cupolas are available in select
white pine, white cedar or solid vinyl, with either windows or louvers.
We will gladly build cupolas to your specifications.
Email: [email protected]
603-447-4348
1343 NH Route 16 Albany, NH | Mailing Address: PO Box 2244 Conway, NH 03818